Unique
customized
beer opener
A unique advertising gadget that will effectively highlight the character of your brand. It is distinguished by individual design, unique surface with tactile 3D texture, full personalization, durability and robustness, fancy shape, vivid and saturated colors.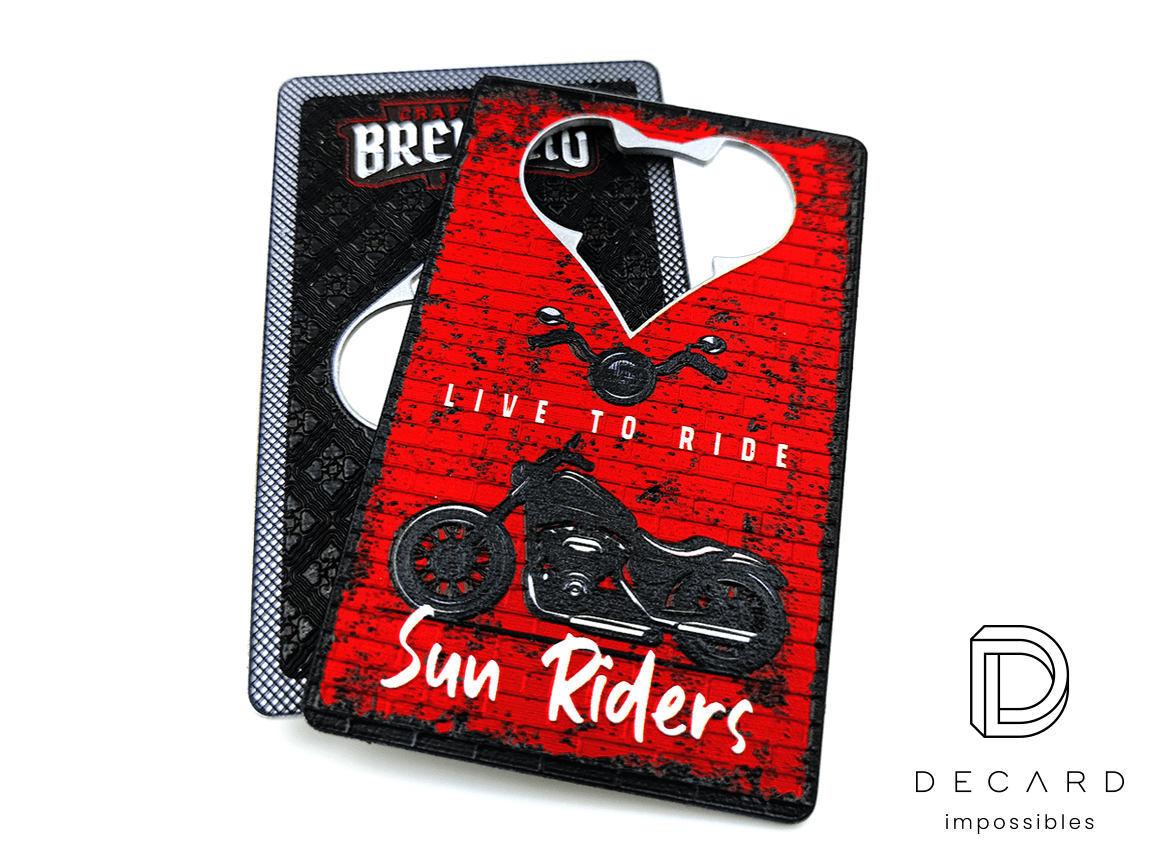 Exclusive steel beer opener with unlimited personalization - you can choose any shape, color, design and put your company logo.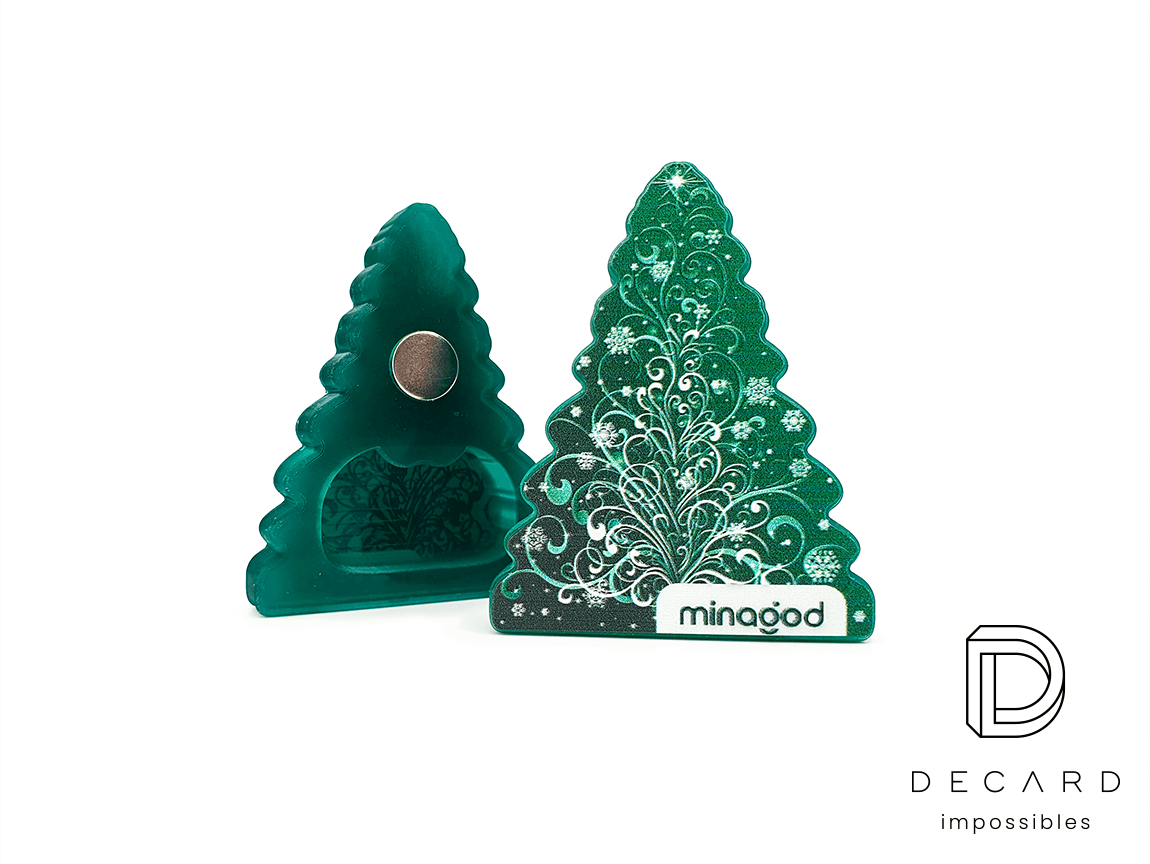 Discover an innovative corporate gadget with fascinating tactile texture and unique spatial forms. Your company logo, slogan, lettering or design become unique convex or concave elements inside the beer opener.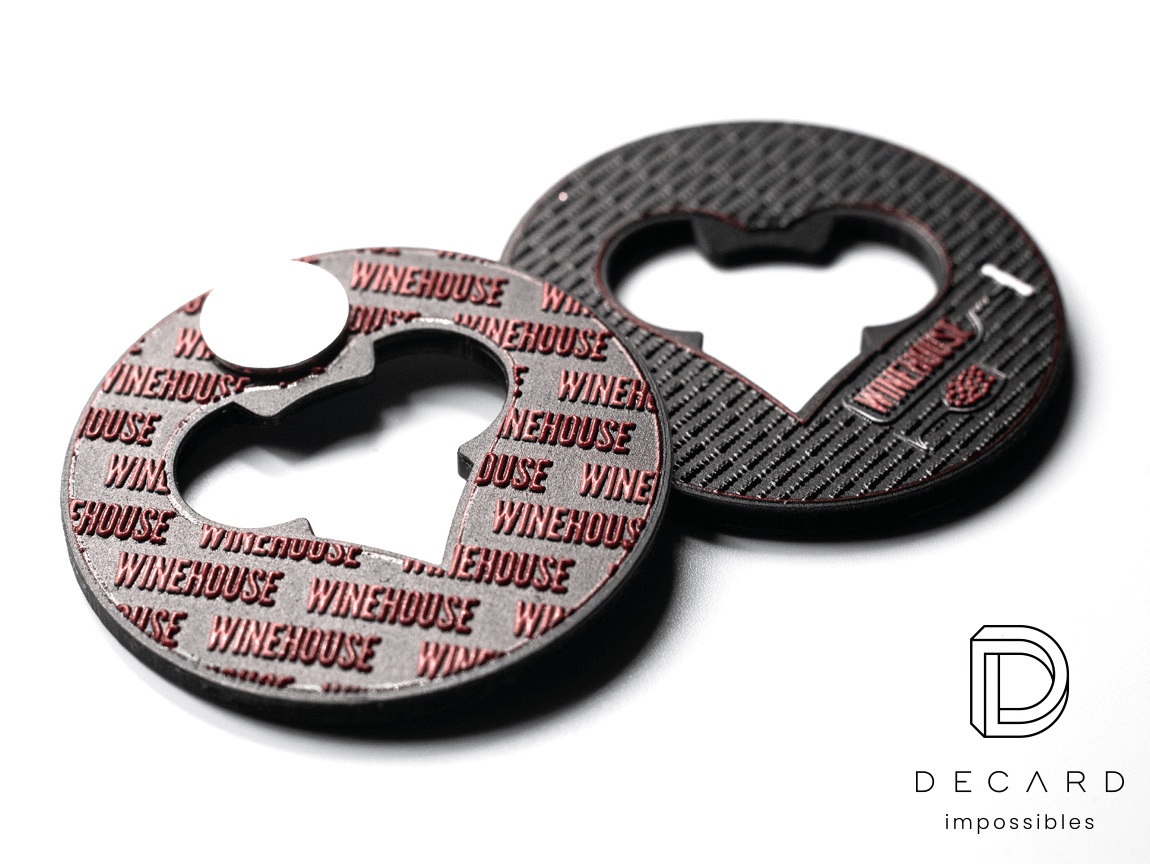 BOTTLE OPENER
WITH MAGNET
The beer opener is a harmonious combination of functionality, convenience and custom personalization. The built-in magnet allows you to conveniently attach it to a refrigerator or other metal item, ensuring accessibility at all times.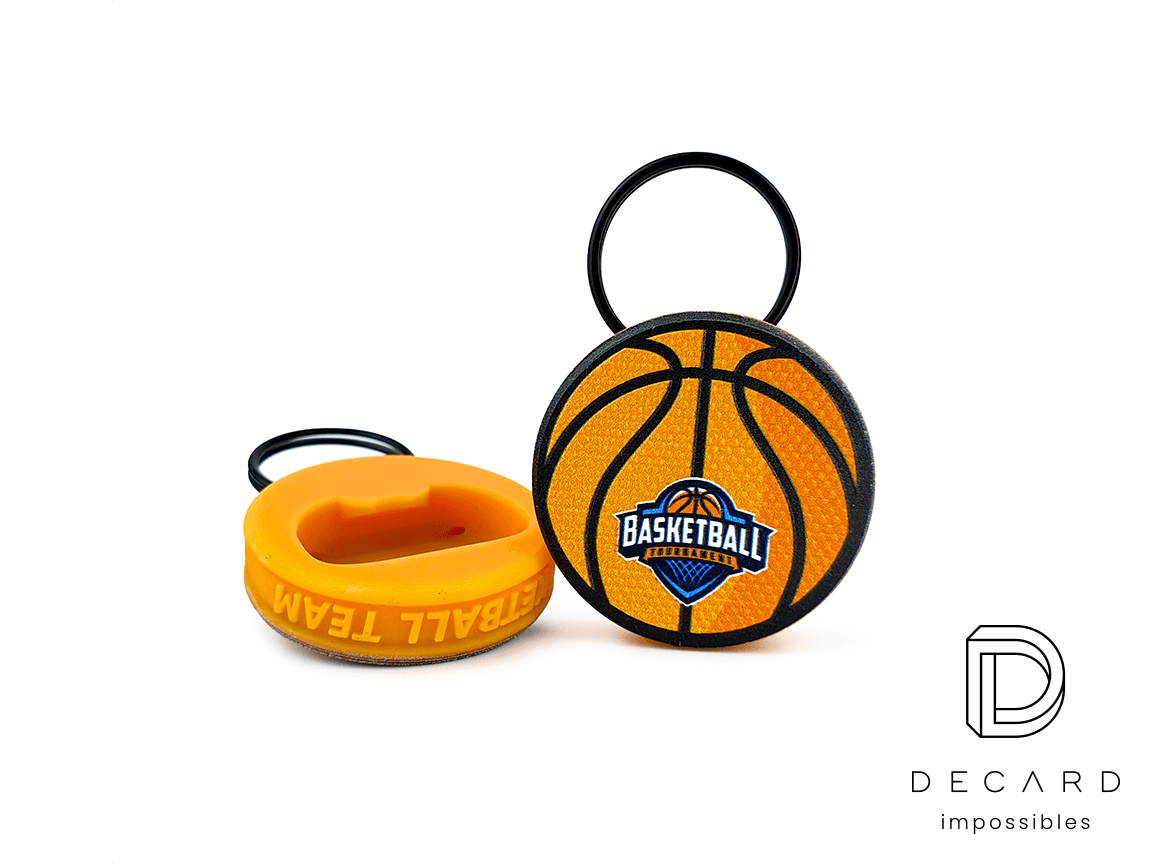 Beer key ring opener is an eye-catching and lightweight promotional gadget of any shape and design, providing convenience in daily use.
PERSONALIZED OPENER FOR BEER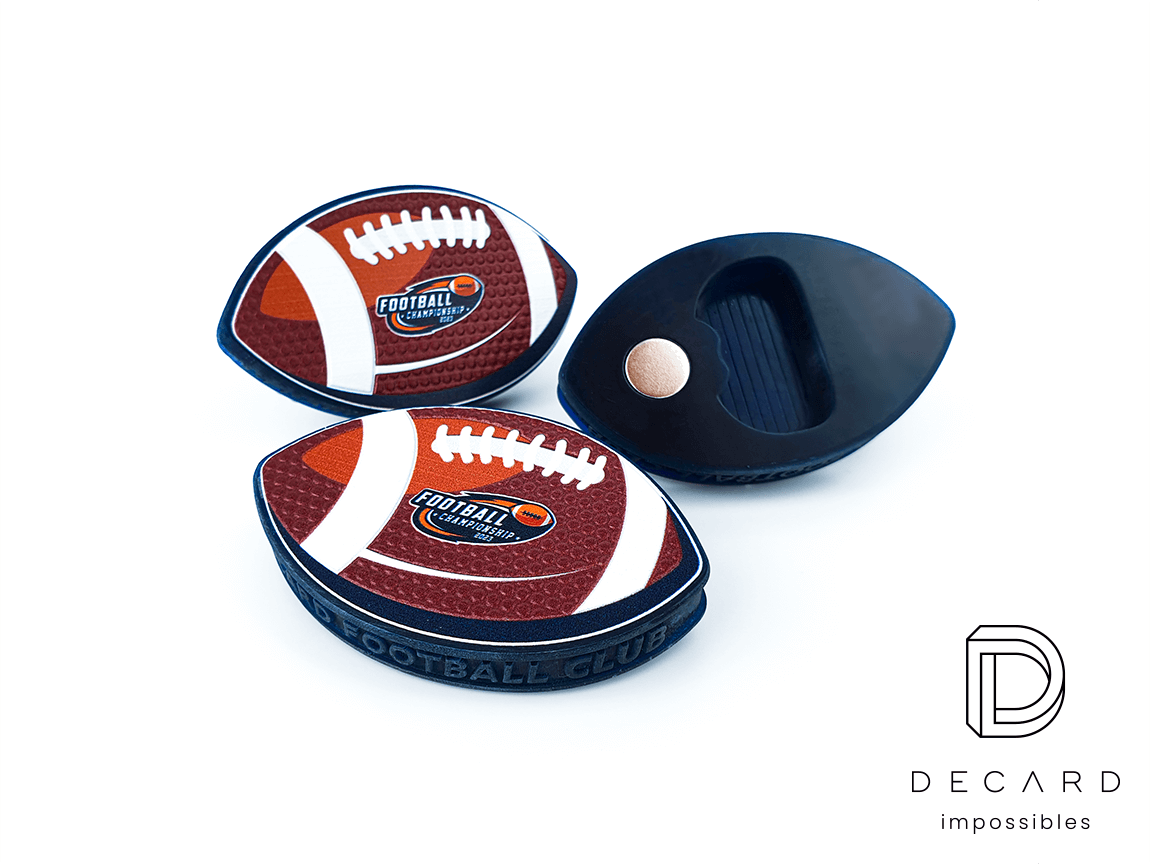 We allow you unlimited personalization of the beer opener to suit your needs. Choose any shape, colors, original designs, add a logo, slogan or inscription.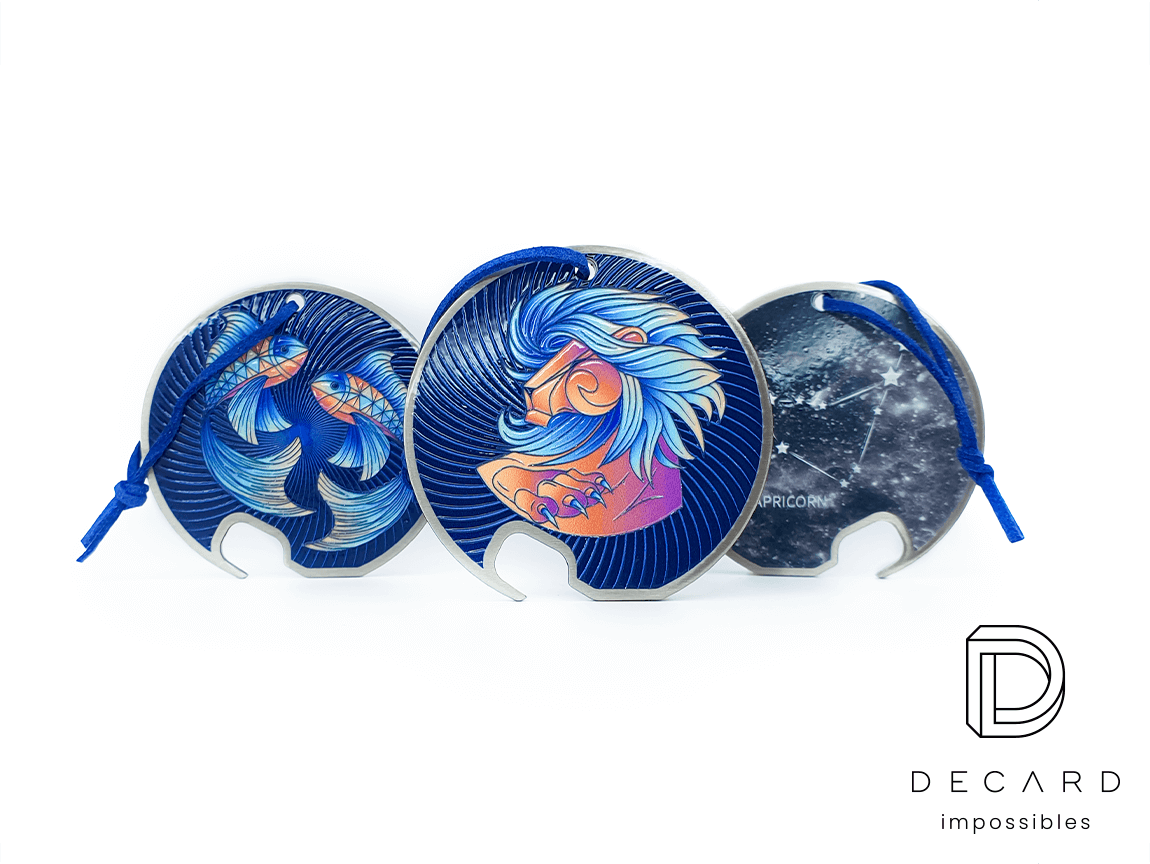 By creating a personalized beer opener, we give you room for creative creation. You shape the design, choose the thickness and determine the functions. Together we create an opener that is a unique showcase of your brand.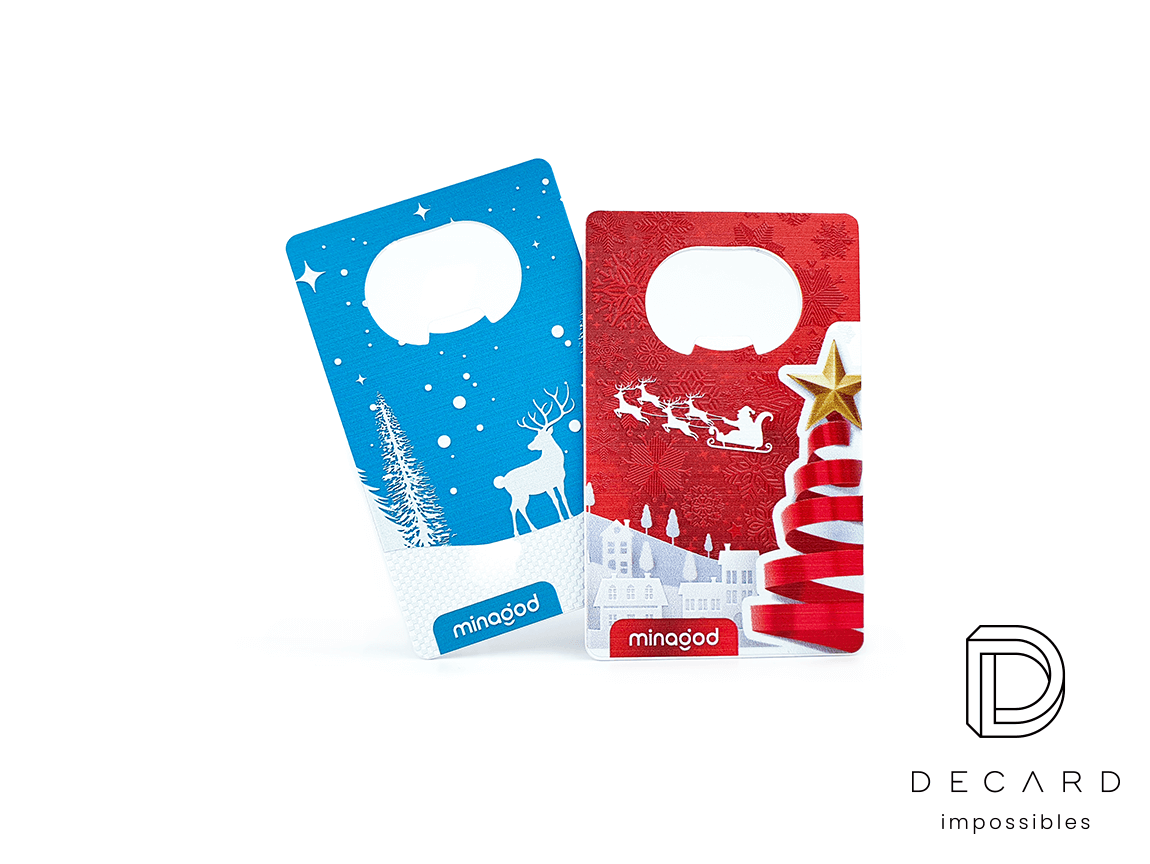 Your beer opener can take on any color, whether matte or glossy. Intense, vibrant hues allow for a perfect match with your brand, creating a consistent and recognizable image.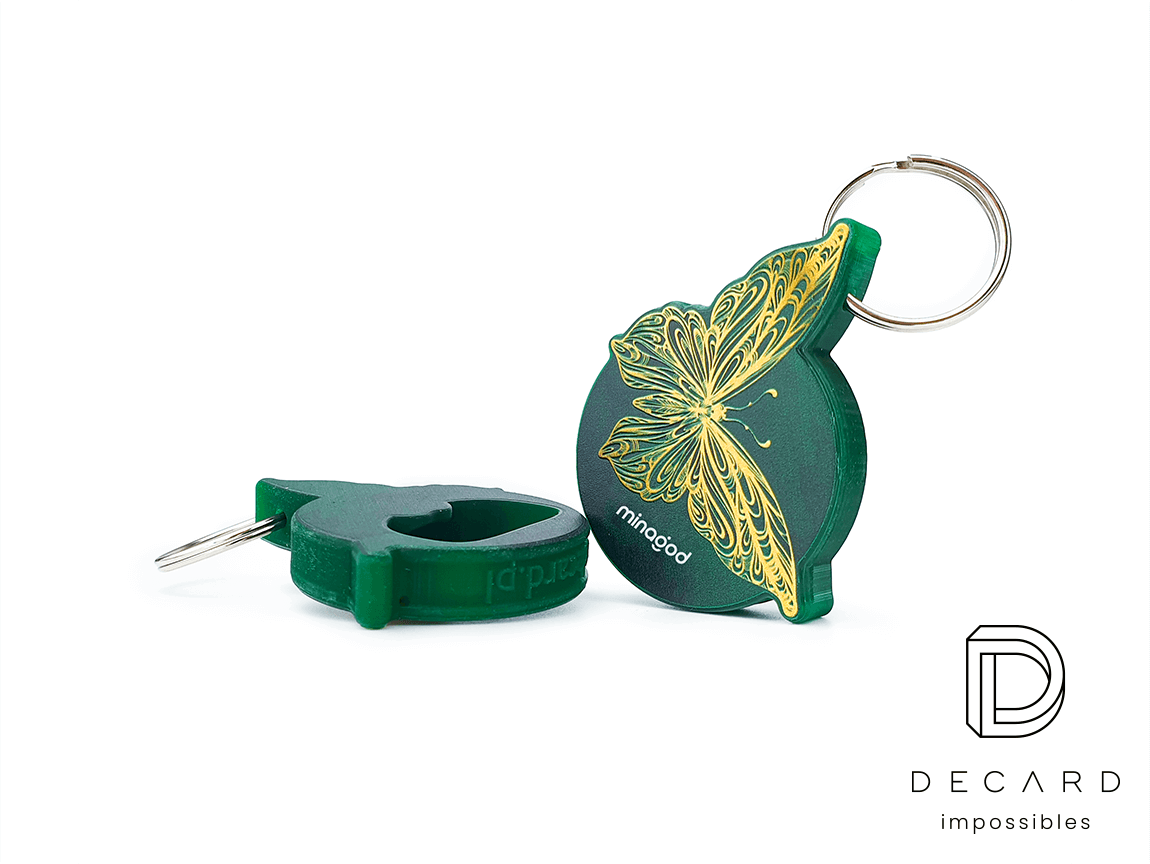 The bottle opener has a unique texture that can be felt by touch thanks to its three-dimensional structure. This is an attractive corporate gadget that will provide an unforgettable sensory experience.
INSPIRING REALIZATIONS
BEER OPENERS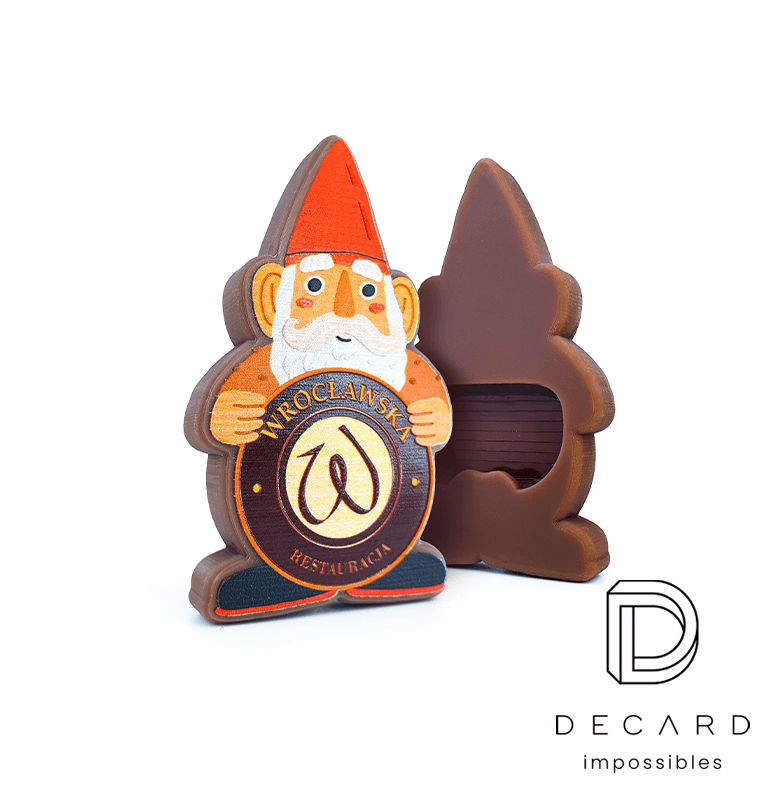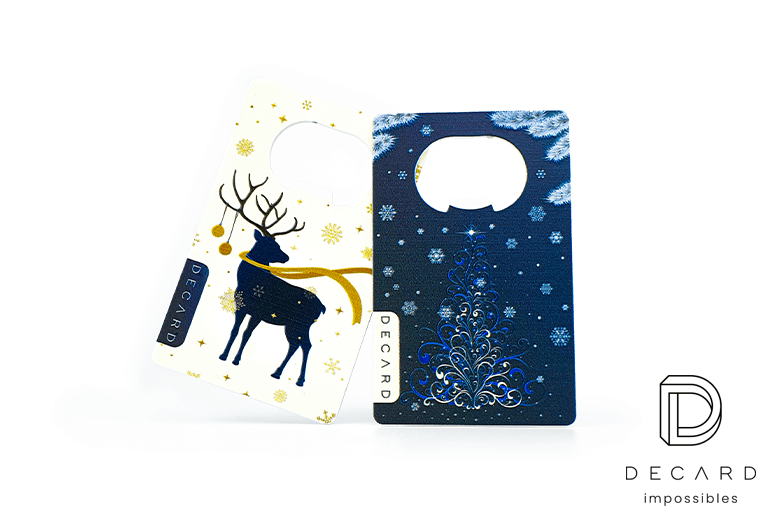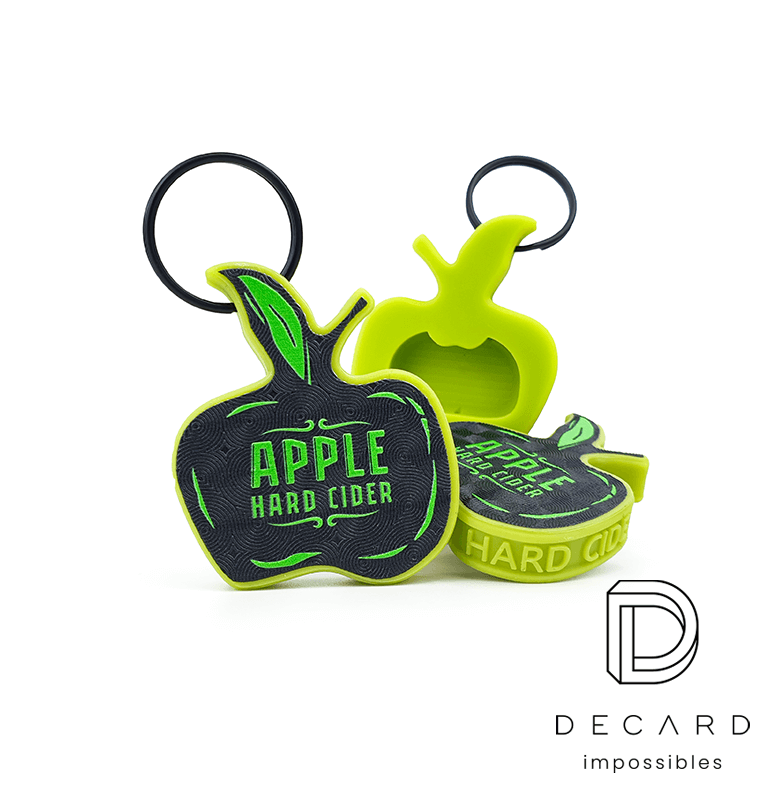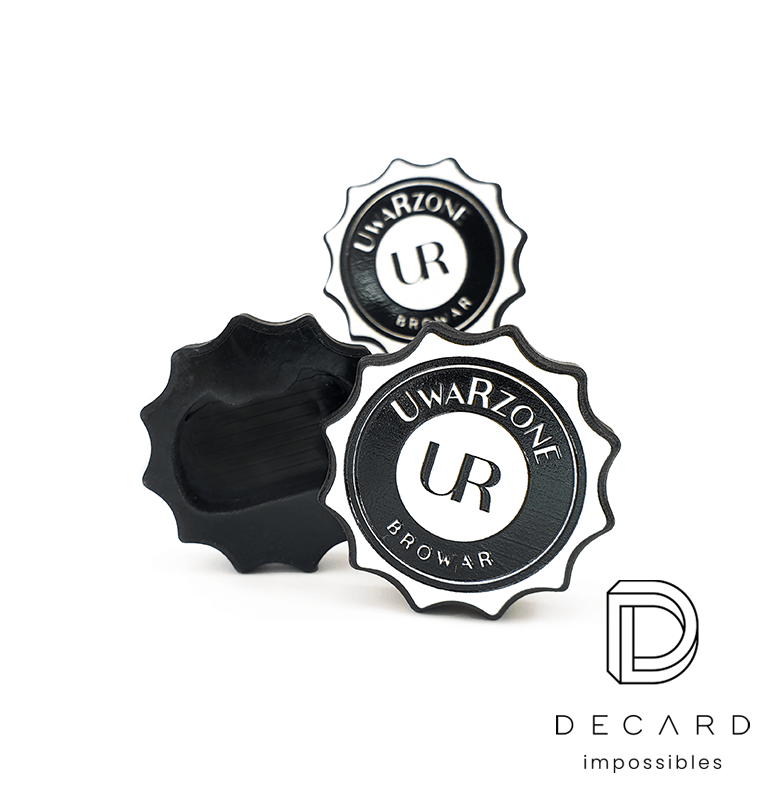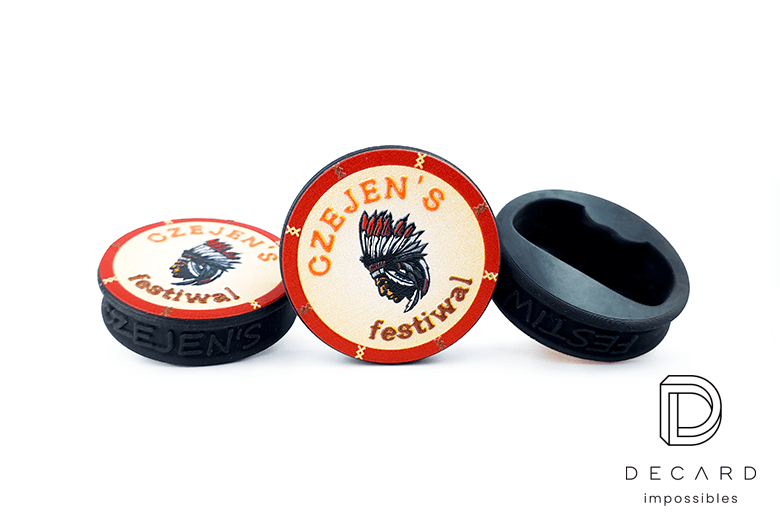 We are trusted by business leaders
495 Customers have rated our products 5/5
I recommend wholeheartedly! Great contact, professional advice, fast delivery and a really high quality product. I have received feedback from several people that the keychains are unbreakable! I highly recommend and will definitely come back again :)
5/5
Recommendation
Excellent cooperation! Thanks to both the staff and the graphic designers. Without any problems order on time and in addition with WOW effect! Aesthetic execution 100% agreed with the design. I wholeheartedly RECOMMEND!
5/5
Recommendation
Very professional company, physical products 100% reflect those shown in the visualization. I am delighted with the quality of the products. Very good contact, the company goes out of its way to meet the customer. Realization of individual designs on the spot. Highly recommend!
5/5
Recommendation
Looking for an idea
for original openers?
We will develop a creative concept, prepare a 3D design and make a finished gadget that will surprise you! Discover the potential of our designers and create a beer opener that will become your unforgettable business card.
Contact us now and start the process of creating unique bottle openers!
FAQ - Frequent questions about beer opener
1
What kind of beer opener are you able to realize?
We are ready to realize practically any type of beer opener according to your needs. We offer single and double-sided models, openers with magnet and key ring, made of metal and those with 3D effect. There are no restrictions on shape, color, design, logo or inscription. We create a bottle opener that is a reproduction of your design or idea.
2
How can I order a bottle opener?
To place an order for a bottle opener, simply send an email to biuro@decard.pl
Specify how many openers you would like to order.
Select your preferred type of material for your beer opener (plastic, metal).
Provide your contact information: first name, last name, phone number or email address.
Enter the delivery address.
If you have a ready-made graphic design for your bottle opener, we encourage you to include it as an attachment to your email. This will allow us to better understand your design preferences.
If you don't have a ready-made design, but have a logo or other guidelines, share them in the body of the message. Our experienced graphic designers will prepare a beer opener design especially for you. You will have the opportunity to accept the design before the final order is placed.
With this easy process, you can conveniently order a bottle opener that perfectly reflects your preferences and expectations.
3
How long does it take to process an order?
The lead time depends on the size of the order. Usually, orders are processed within 7-14 days after the beer opener design is approved.
4
What payment and delivery options are available?
In our business model, we specialize in designing and manufacturing customized beer openers. Therefore, the preferred payment method is prepayment to our bank account based on a pro forma invoice.
As for delivery, we offer a courier service that ensures fast and safe delivery of your order.
5
Do you offer international delivery?
Yes, we provide international delivery. Our bottle openers are available not only in European Union countries, but also outside the EU.
6
Do you establish partnerships with advertising agencies?
Yes, we maintain effective partnerships with advertising agencies. Cooperation with us enables you to enjoy attractive pricing terms and participate in joint marketing initiatives. We warmly invite advertising and event agencies to cooperate with us.
7
Do you offer discounts for wholesale orders?
Yes, we provide attractive discounts for wholesale orders. If you want to know more details, you are welcome to contact our sales team. You can call us at 691 575 499 or 721 973 155, or email us at biuro@decard.pl. We are here to provide all the necessary information.
8
What is the minimum order quantity of beer openers?
The minimum quantity for the first order is 50 pieces of beer openers. In the case of subsequent orders (orders), the minimum quantity can be adjusted according to current needs and be as low as 20 pieces of beer openers.
9
What materials is a beer opener made of?
In our offer you will find two types of beer openers:
Beer opener made of steel, in any shape and size. Their tactile print creates a 3D effect, and they are extremely durable and resistant to changing weather conditions.
A beer opener made of plastic (resin),, which offers almost unlimited shaping possibilities. Thanks to full-color 3D printing technology, we can create a variety of designs and motifs to suit your needs.
10
What exactly does a personalized beer opener mean?
Personalized beer opener is much more than an advertising gadget with your logo. It is a unique, one-of-a-kind product created as a realization of your idea, vision, design. Each bottle opener we create for you has a unique shape and design, tailored to your individual preferences.
The personalization process we offer has no limits. We can put any photo, logo, slogan or graphic on your beer opener. There is no limit to the number of colors we can use. We can easily transfer even the most complex patterns and color gradients to the product. Importantly, the number of colors will not affect the final price of the product.
Each beer opener has a unique shape and design, tailored to your needs.
11
Are there any restrictions on the number of characters or designs on the beer opener?
We offer customized graphic designs for each client, which means there are no restrictions related to the number of characters or designs on the beer opener. In the case of more complicated content or designs, our experienced graphic designers can help, taking care of legibility and aesthetics by adjusting the size of the bottle openers accordingly.
12
What are the accepted file formats for supplied logos or designs for personalizing a beer opener?
Suitable image file formats (including logos) are: pdf .ai .eps .cdr. svg.
13
Can I order a beer opener in different shapes, colors and sizes?
Of course! Both the steel and plastic beer opener, manufactured using full-color 3D printing technology, are available in a variety of shapes, sizes and a full range of colors.
14
Does the number of colors affect the price of the beer opener?
No, the number of colors does not affect the price of the beer opener. With full-color 3D printing, our customers have access to an unlimited color palette, allowing them to freely express their creativity and use a variety of shades and tones.
15
Is a bottle opener with an irregular shape more expensive? Does ordering an animal shape, for example, incur an additional fee?
The price of a bottle opener does not depend on its unusual shape. The final price is based mainly on the dimensions of the opener, and the complexity of the design does not affect the cost.
16
Is it possible to order a prototype beer opener?
Of course! We provide the option to order a prototype beer opener. Our prototypes are carefully made and fully reflect the appearance and quality of the final product.
17
Can I order bottle openers at no extra cost?
Yes, we offer the possibility to order bottle openers without any additional production fees. Our flexible offer allows you to house another batch of openers, while maintaining a minimum quantity of 20 pieces, which allows you to adjust your order to your current needs.
No, we do not use dies or die-cutters for our beer opener orders, whether steel or plastic. Our differentiator is that there are no costs associated with dies or punches, which sets our method apart from others available on the market.
19
Will I receive photos or videos showing the beer opener before production begins?
Of course! Before production, we can provide you with photos or videos that show a sample print of your beer opener. This will allow you to assess exactly how the final product will look like. This will allow you to have a clear understanding of the result and possibly adjust the design to achieve the desired end result.
20
What does it mean that the beer opener has a 3D effect?
The 3D effect beer opener is an unusual decoration, characterized by a unique texture on the surface. Thanks to the combination of convex and concave elements, a three-dimensional effect is achieved, which can be both felt by touch and seen by the naked eye. This is an additional visual layer, giving the products a distinctive and attractive appearance.
21
Do I need my own 3D design to order a 3D space effect beer opener?
No, it is not necessary for you to have your own 3D design or 3D design expertise to order a 3D spatial effect beer opener from us. Our experienced graphic designers are ready to support you at every stage of the ordering process. From creating visualization and design to preparing files for printing. Your concepts and preferences will be professionally realized as expected.
SEE ALSO OTHER PRODUCTS FOR COMPANIES GADGETS, DECORATIONS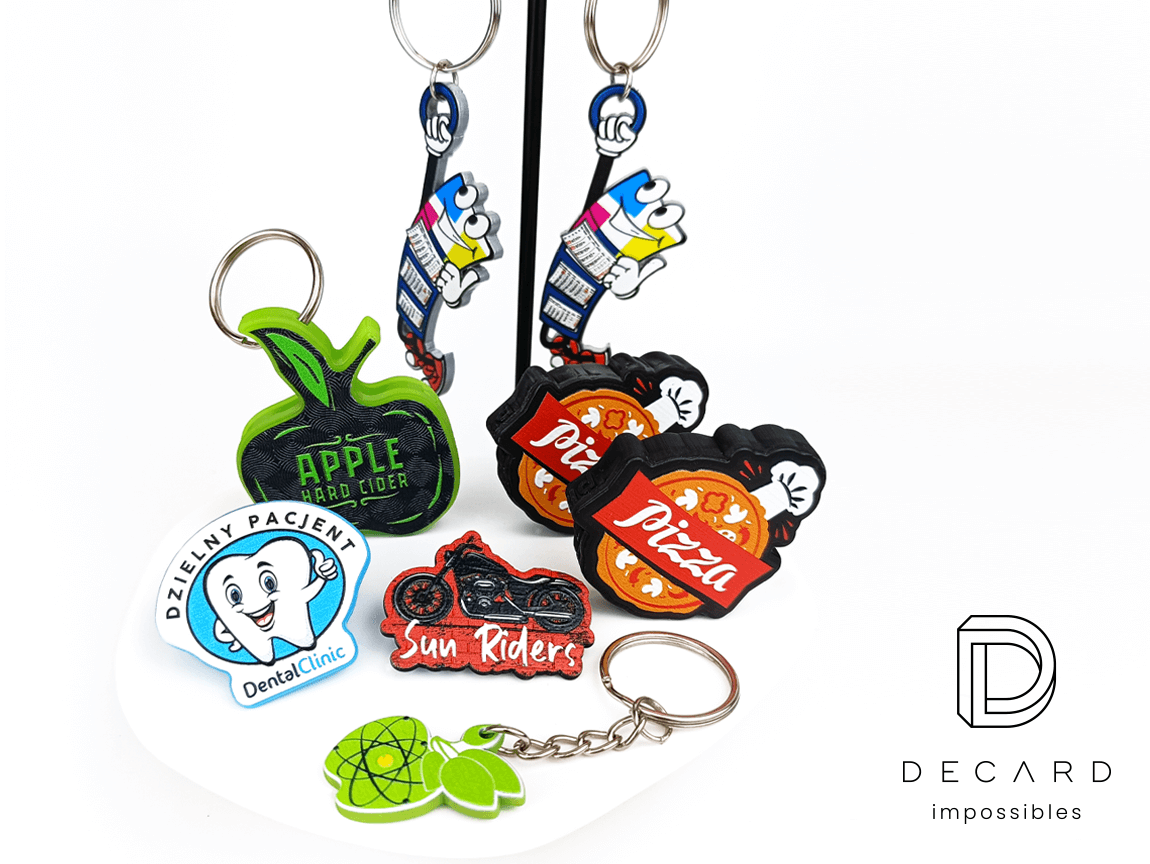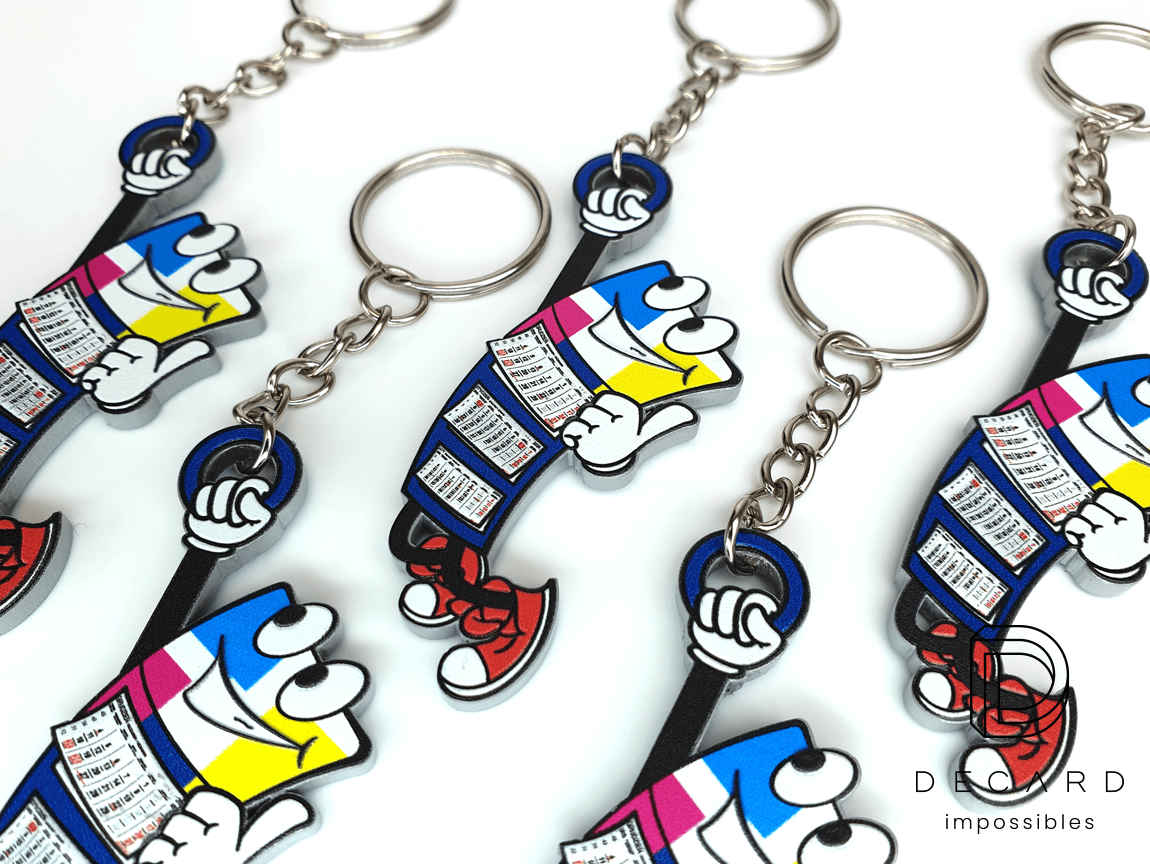 ORIGINAL KEY RINGS
WITH LOGO
Keychains in every color and shape. Metal keychains with 3D effect, cart tokens, fridge magnet keychains and opener keychains.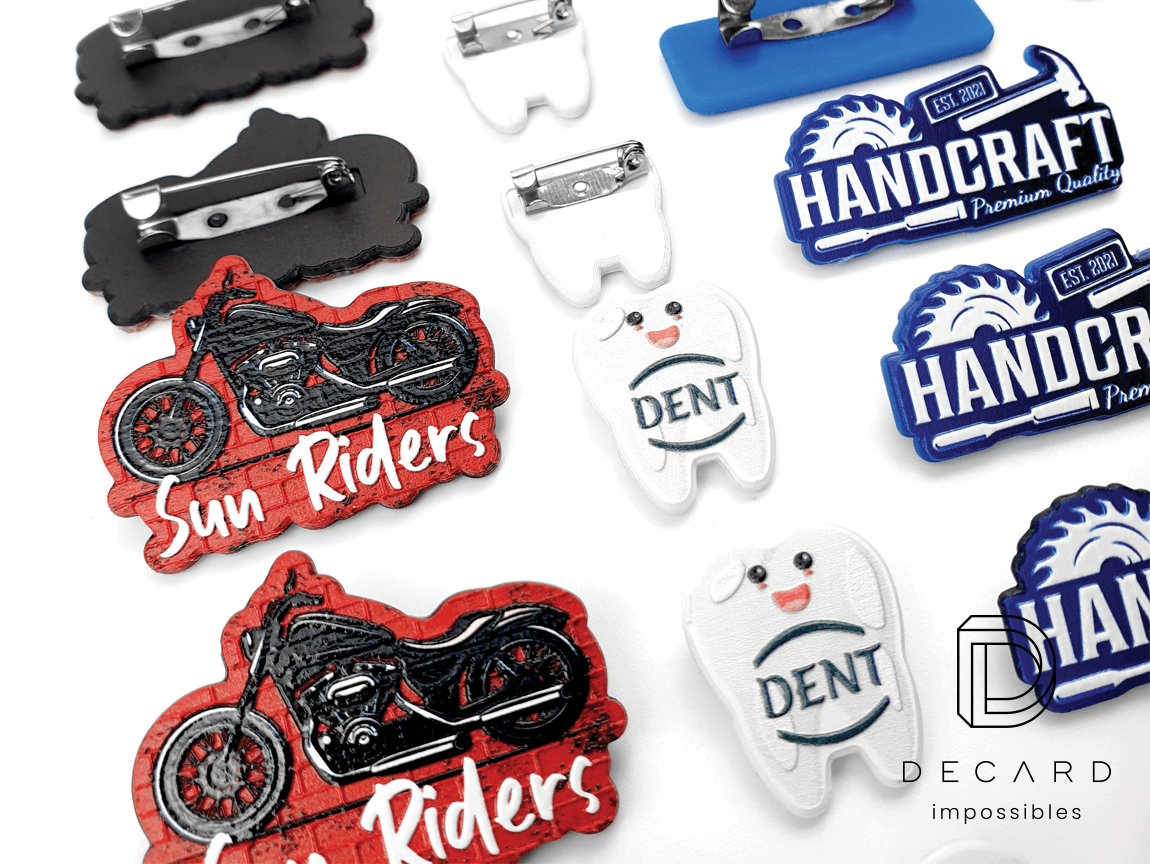 Pinners with full color printing, tactile texture, matte or glossy finish. Choose clothes pins in an individual shape to match your brand identity.
CLOTHING ACCESSORIES, SHOE ORNAMENTS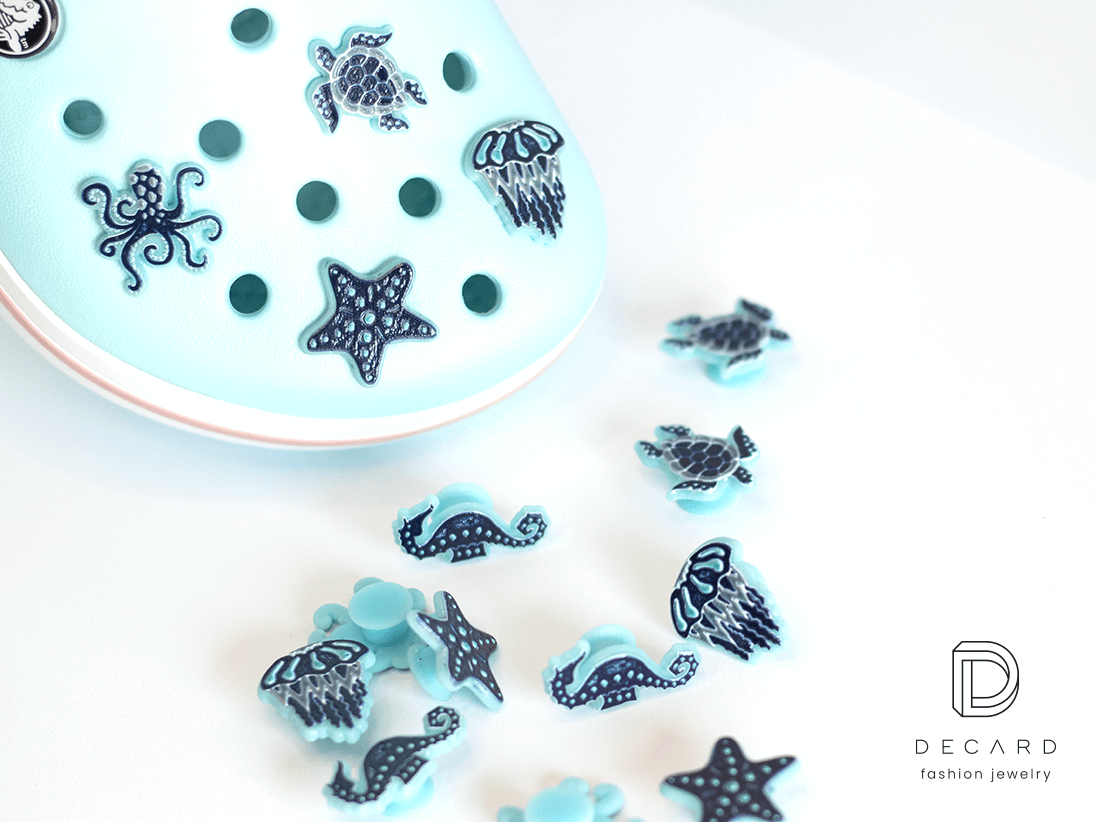 Personalized clothing accessories including original buttons, pullers for zippers, brand tags, seals, loops, crocs pins, designer bag tags.
Ask for openers
Quick quote
Want to learn about beer openers and get a quote? Fill out the contact form. Attach a file or provide a link in the form. Companies, advertising agencies and wholesalers are welcome to cooperate.
We are waiting for your contact